E-wolucja 2021
Sales Abroad
10-11.09.2021, Wroclaw, Wroclaw Congress Center
E-wolucja 2021
Will take place in:
Previous edition
E-wolucja 2019
Every year, the E-wolucja conference is becoming more and more popular. We recall the previous editions of the event with sentiment, which were appreciated by the Participants for their high substantive value. Your opinions are a driving force for us to continue! We invite you to watch a short summary of last year's conference.
What is waiting for you
You can gain more with us!
Why should you choose the E-wolucja Conference? Because it is a solid part of substantive and practical knowledge about foreign sales! We put a lot of heart and commitment into improving the conference so that it meets the expectations of its participants.
Practical knowledge
When launching the E-volution conference, we concentrated around one important element – knowledge. By participating in our conference, you can be certain that you will leave it with a full range of knowledge, which will guarantee successful sales on foreign markets for you and your company. Regardless of whether you are already selling or just making your first steps in this direction – we give you a 100% guarantee that you will leave our conference with knowledge and full satisfaction.
Networking
If you have additional questions regarding your products or sales on specific marketplaces – this is the solution for you. Thanks to individual consultations, you will have an opportunity to remove any doubts, as well as solve any problems you have come across in the process of making sales. Registration for a specific time is made available after purchasing a ticket, in an e-mail confirming its purchase.
All-day catering and after party
Keeping in mind that the conference takes a whole day, we have prepared a day-long buffet that will help you stay full of energy and give you strength to learn. On top of that, we will hold a special party at the end of the day, so that you can make interesting new connections in your free time and exchange experiences with other participants.
Choose the ticket for you!
Price list
Participation in the E-wolucja training – basic scope, all-day coffee buffet,
lunch every day, electronic certificate confirming participation, conference badge, participation in the after party.
199 zł netto
244,77 zł brutto
Standard Ticket
2 days
Leader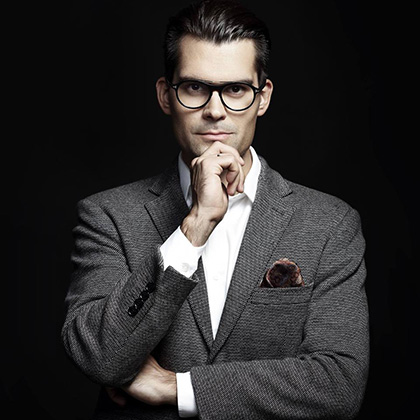 Cyprian Iwuć
CEO SkarpetkoweLove"
For several years I have been associated with the Ecommerce industry. In 2014, I came up with my first own products – sushi socks, which had to be sold somehow – due to the niche of the idea, e-commerce was the only right way. Something that I did a bit differently than everyone else, I focused on global sales and it was a great idea.
They will be with us
Speakers
Our Speakers are true experts in their field!
You can be sure that they will share their knowledge and experience with you in a substantive way.
Cooperation
Partners / Special Guests
Let's stay in touch!
Join the event on Facebook
1
An unforgettable AFTER PARTY